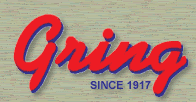 Landscape Services



Gring also provides to its clients general landscaping services. Our courteous and trained staff are able to perform such landscaping services such as

Tree trimming
Tree pruning
Raking and disposal of leaves and brush

If the need arises for more extensive services we can handle all of your full-service landscaping needs. Ask your representative about the services provided in Marin County and the East Bay.